Found these interesting,
not-so-well-known yet so true definitions of :


Ah Lian

photo credit to
My Interpretation
These are Japanese,
but Ah Lian(s) do the same pose to act Japanese-fail-wannabe.
Ah Lian is a pejorative term applied to a certain group of

Chinese girls in Southeast Asia

, especially Singapore and Malaysia. These Chinese girls, in their teens and twenties, are usually found in larger cities in the region. They usually hang out in

Bugis Junction, Bugis Street, outside Cineleisure

. In Malaysia they are usually found around

Sungai Wang Plaza, Low Yat Plaza ,SS2

and are regarded as

bimbos

, and are stereotyped as

anti-intellectual, superficial, materialistic, and shallow

.
Ah Lians are commonly stereotyped as having

hair dyed in bright colours, and wearing outdated Japanese fashion

, although how much of this is true is debatable. Most of them also like to wear

hot pants or mini skirts

. Most Ah Lians have

straightened long hair, usually with thick fringes

. They like walking in

big groups

where most of the people in the group are Ah Lians or Ah Bengs and make their presence known by

talking loudly

.
They enjoy taking

self-portraits

of themselves and usually

imitate the way Japanese girls take their pictures, making their eyes look big and puffing out their cheeks

. They also take pictures by putting a

horizontal 'Peace sign' over their eyes, pressing a fist facing outwards against their puffed cheek

. They also apply a very

sharp tone in their speech

which they classify as "cute". Another distinct feature of an Ah Lian is they swear in most of their conversations similarly to their male counterparts, Ah Bengs.
The Ah Lian "culture" is especially prevalent in the secular Chinese educational system schools.
Ah Lians commonly speak a kind of

hybrid mix of Singlish or Manglish and Chinese, or Chinese-related dialects

. It is also common for the grammar from these dialects to cross over to English usage, creating English phrases with Chinese grammar.
Ah Lians are stereotyped as very loose, sleeping with anyone of any race, age, and social status.
Also, an Ah Lian is a common encounter while exploring Malaysia or Singapore, but they do give out nice amounts of exp, so training on them may be beneficial. Also, in Petaling Street, the boss Hao Po spawns every 50 minutes. Defeating her gives out 50, 000 exp and legendary equipment, including "Misplaced face" which is needed in the quest "Leng lui love you".
Ah Beng

photo credit to
i lvoe win tea idol
To photo owner : Sorry, I googled "Ah Beng" and you came out
but credited the person who took your picture first hand so...ya know...


Ah Beng is a stereotype applied to a certain of a group of young

Chinese men in Southeast Asia

, particularly Singapore and Malaysia. The stereotypical view of a Ah Beng is a young Chinese man or teenager, that

lacks cultural refinement or indulges in criminal activity or is involved in brawls or arguments out of disagreements with other people

. Ah Bengs are also sometimes associated with

extensively-modified or zhng-ed cars

, [1] and are stereotypically seen as

excessively flashy and show-offish

. Ah Bengs are often stereotyped as trying to

emulate Japanese street fashion

.
In Malaysia, the term 'Ah Beng' usually refers to males who have unusual styles and tastes. And the term 'lala-zai' refers to males involved in s

tereotypical gangster activity or fashion such as the dyeing of hair

.
A second definition of 'Ah Beng' is also sometimes used to describe young Chinese men in Southeast Asia who

cannot speak fluent English and/or have graduated from the secular Chinese education system of the region

. This definition is more positive than those above, as the Ah Bengs are not perceived as being into criminal activities or overly materialistic, but rather as followers of Chinese pop culture, such as Cantopop or Mandopop songs, Chinese entertainment shows and Chinese movies.
Ah Bengs are normally Chinese men in their early teens to late 20s, seen

hanging out in groups and typically speaking in local slang

, which is Hokkien or Cantonese mixed with English and Malay, such as Manglish or Singlish. Their English level is limited to simple English words and incorrect grammar. When having a conversation, Ah Bengs like to

curse

in their daily speech.
Ah Bengs' fashion come in several stereotypes. One stereotype perceives Ah Bengs wearing

flamboyant shirts,

for example, with

colorful decorations especially dragons, tight jeans and always carrying plastic combs

. Another stereotype perceives Ah Bengs trying to follow Japanese fashion, with

spiked and dyed hair, metallic ornaments, leather jackets, belts and pants

.
Ah Bengs are normally found gathering in the busier and more developed cities in the region. Ah Bengs normally comes from Chinese villages or Chinese dominated communities in cities. Ah Bengs typically come from lower class or middle class families.
Ah Beng comes from the romanization of the Hokkien pronunciation of 阿明 (POJ: a-bêng). 明 is a word commonly used in the names of Chinese males in the region; it means 'bright' in the sense of intelligence. In Malaysia, Ah Beng is also known as lala zai. 'Lala' has no actual meaning in itself, while 'zai' (pronounced 'chai') means 'boy'. 'Lala zai' refers to individuals who speak Manglish and possess a strong preference for gaudy fashions or hairstyles.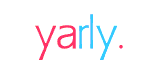 I guess some of you are thinking...
the definitions matched yourself
(start thinking whether to stay as Ah Lian/Beng or not
wtf
) or....
matched *ppssssst* (start gossiping
wtf
)
and start thinking who in your school/office look like Ah Lian/Beng...
As for me...been there, done that. :D
Yes, I was once "lala"...or "semi-lala".
Straight hair and thick fringe.
Doing those silly pose.
But no weird out dated Japanese fashions,
especially the clone-like-on most-Ah Lian hot shorts.
I don't
lepak
with Ah Beng(s) and
I don't type like this :
plzZx dUnn angRYy mArhxx,
ii emM FrEeee 2 saYy wuTeVaa ii wanNx gEhz...
beSizExx ii gOt crAEdiZz neRhxx..
(typical "lala" language with mixed
up capitalization and funny language

wtf

)
Wanna see my "lala" picture..??
photo credit to youcam XD
looked so kiddy and super lala-ness.
"lala" is used among me & my friends to describe
the styles of Ah Lian and Ah Beng.
Yes, we don't use the word Lian/Beng.
Ah Lian and Ah Beng are defined
in, source :
Wikipedia -The free encyclopedia
.