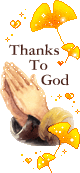 After all struggles and sufferings,
I managed to finished my finals.
End of exams, at least for now.
And I thank God for guiding me through.
Also to my parents and my friends.
I had been really weak.
Going almost out of my mind.
I even told my parents I did badly,
just to get them prepared for the worst.
For a week my head was spinning like ferris wheel.
I was like a walking corpse aka zombie.
During exams my whole body turned feverish,
I survived till the last,
and still in recovery.
I have double vision at times.
I head still feels like the vessels waiting to explode.
I am still having tinnitus (ringing in the ear),
due to over stress.
Pardon me if I ask you to repeat your words,
cause I may lost my hearing for few seconds,
from time to time.
I need to dance.
Movies won't help, neither will games or shopping.
Somebody, make me do Cha-cha or Samba?