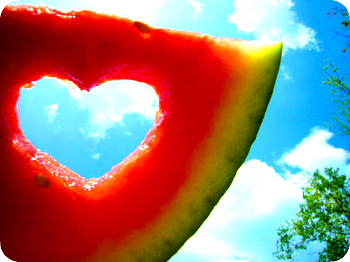 I still remember the day he first

said "hi" to me during Moral lesson.
He said we talked before, but I can never recall.
Sorry. Hehe

:D
All the star gaze, walks,
until the day you dared yourself to hold my hand.
You said you were in love and I asked who was that girl.
My heart was pumping fast,
cause I was afraid that you won't say my name.
I love you but I
didn't dare to let you know.
When you held my hand

and asked that heart stopping question,
yes, my heart skipped a few beats.

:D
I was speechless,

couldn't even open my mouth to say "yes".
I just held your hand tighter,

and you knew what I meant.
You let me lean on your shoulder,
and we star gazed the whole night.

:)
All those nicknames,
arguments and swearing,
to the Indonesian speaking us today.
Every moment counts.

Today is our one year anniversary.
:)
He had his final paper today as well.
But he remembered our anniversary,
when I thought all he was thinking about was his studies.
He wished us exacted at 12 midnight.
I understand we couldn't afford a grand celebration
and we don't have the time to celebrate on the day itself.
So instead, we had supper at night.
And I told him this:
"the most special anniversary ever is when
it is not celebrated with materials,
no gifts, no trips, no treats...
but just me & you enjoying the presence of one another,
at the mamak stall. Hahah! thanks."
* * * * * * * * * *
Your presence, is my present,
is my gift for this special day.
♥
My favourite picture.
It was so spontaneous.

:D
~Cheers to many more years to come.
May God be with us always,
and may He bless our relationship. Amen~