~31st Dec~
Today is new year eve..
slept around 3am..

Woke up around 1.00pm.. =.=
Well, I woke up many times earlier but went back to bed again..

So
officially
woke up at 1.00pm..

Woke up, took bruch..bathe..
Then went to pick up my cousin from UITM Samarahan with my mum..

She'll be going back to my mum's village for holidays..

I wanted to follow very badly..
It will be the only chance for me to spend time with my cousins..


It has been long since we met...

Besides, I won't be back for Gawai..

But Dady said I most spent time with the family more..

Since I won't be able to spent more time with my family after I go back to uni..

Herm...but I'll come back on 4th..

Not that I won't be coming back home & go straight to Perak..
Sigh...

Nevermind, I knew it's useless to argue with my parents...
I'm gonna miss the live band performance at my village..

And no countdown for me...
Whatever...

Life's still long - I think... LOL

Okay...had dinner with the whole family...
Hehe...
Well, life goes on..

Miss ya all cousiess~~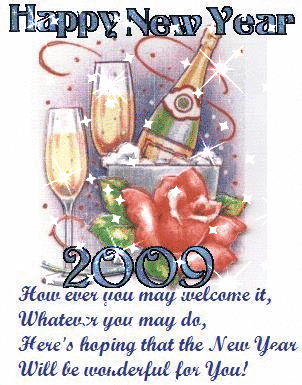 Happy New Year 2009 everyone!!!